A Family Affair
Antlered Acres is a labor of love. When you book your hunt with us, you'll be working out the details with Jon or Breezy directly as we welcome you into our little slice of central Florida. We'll get you settled into the cypress lodge that we've painstakingly renovated, stock the fridge with special requests, and make sure you're geared up (if needed).
Whether you're looking for a weekend hunting trip with the guys, a team building weekend with your office, or a family outing, the environment we've created is a great way to experience Florida hunting, strengthen bonds, and take some time to disconnect from the day-to-day – all while filling the freezer and making incredible memories. Bring the kids – ours would love to meet them!
If you've hunted for a while, you know that hunting lodges and camps can run the gamut from luxurious to… well, uncomfortable. At Antlered Acres we're happy to provide a very comfortable experience: you can relax before and after your hunt in the spacious lodge (the billiards room, perhaps?), out on the porch, under the gazebo (which happens to be by the grill), or take in the grounds on a swamp buggy tour. Fully catered meals? Sure – let us know, we can arrange that; we can put together your desired food/beverage package to add to your hunt.
New to hunting? Let us know – we'll make sure you have what you need, and can process your meat for your for an extra fee.
You may arrive as a guest, but we hope you leave as a friend.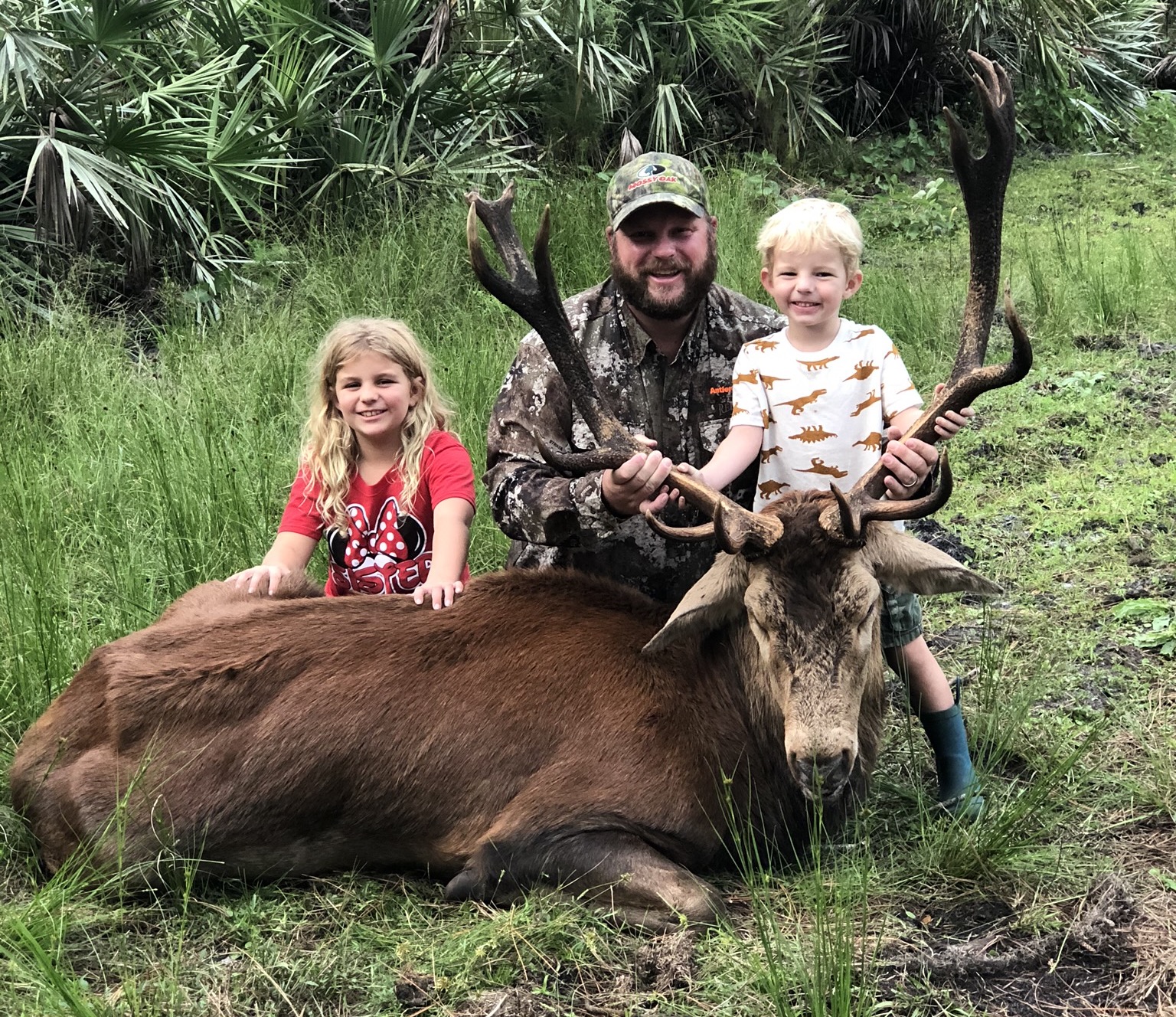 The Lodge
You'll be well rested in our pecky cypress clad lodge – unless you opt for a night hunt, of course! Our lodge can sleep 10 and includes a full kitchen, living room with satellite TV, billiards room, and private bedrooms for couples or families.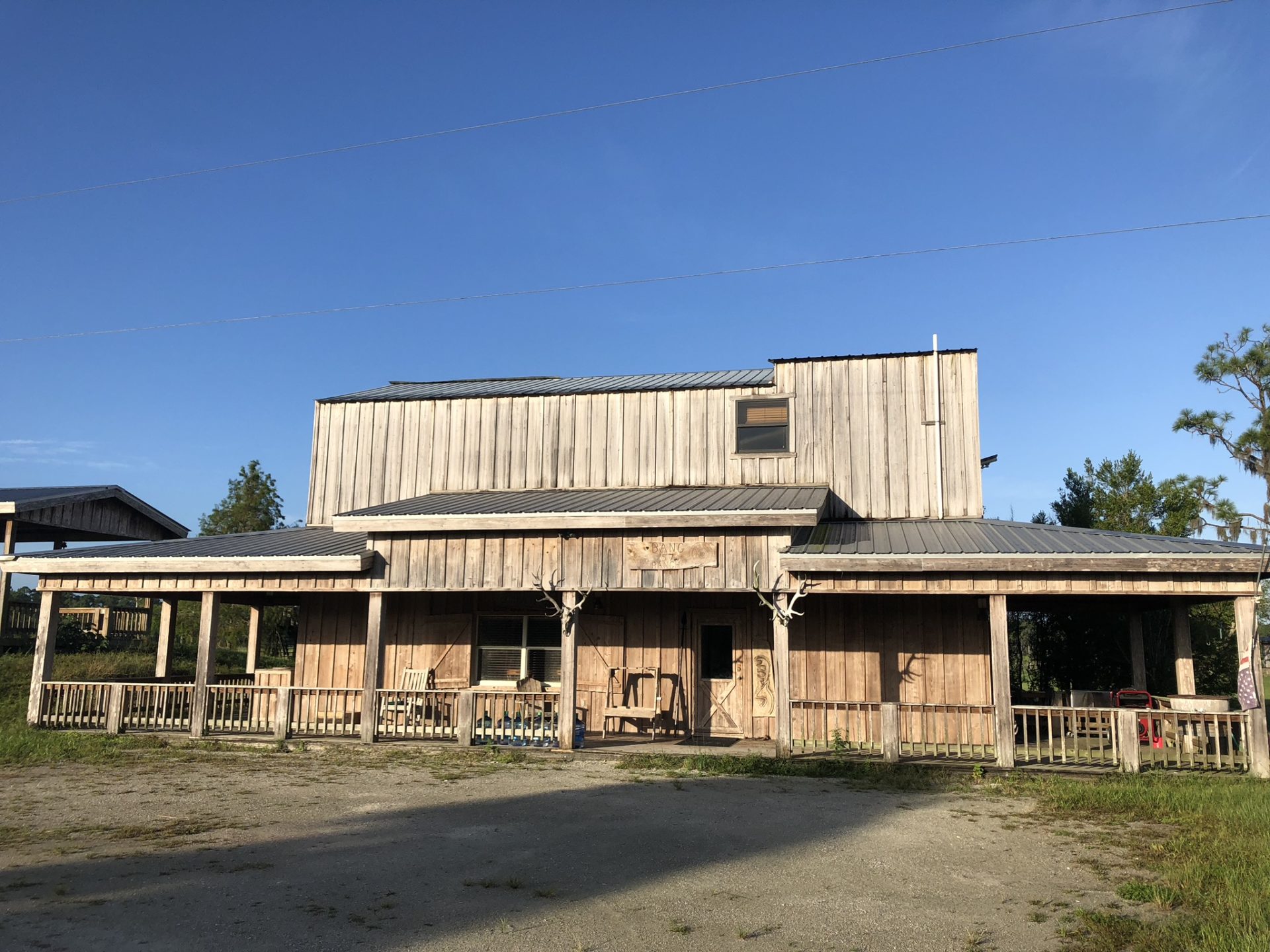 The Latest From Antlered Acres
Past hunts, candid shots, and day-to-day life on the ranch – follow us at @antlered_acres on Instagram, and come out for a hunt to be featured!